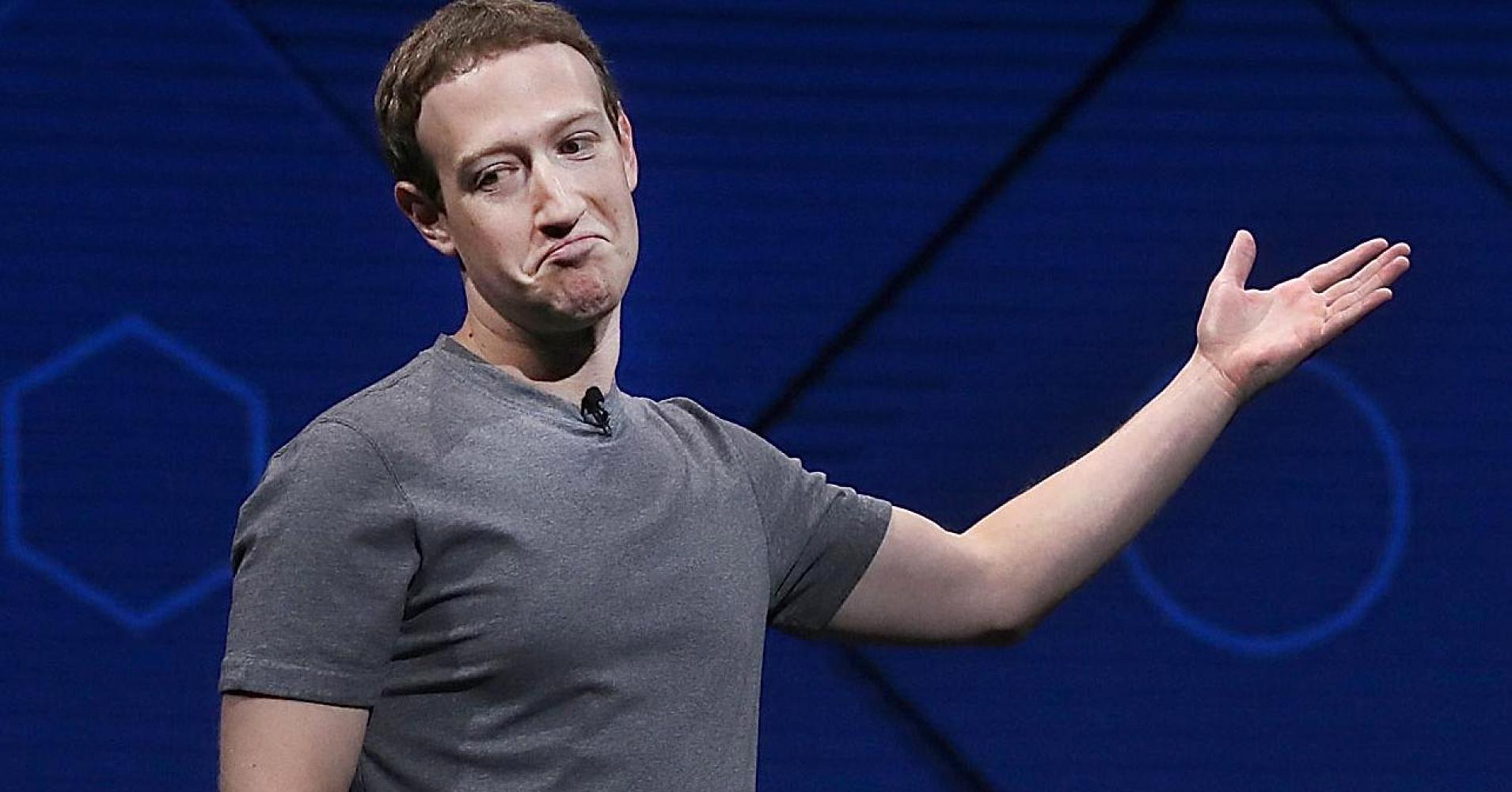 Facebook CEO Mark Zuckerberg (Getty Images)
Colbert Slams Mark 'Sucker-berg' in Hilarious Facebook Takedown, Proposes Social Media Alternative
by Brent Furdkk
March 31, 2018
T
here has been much controversy about Facebook privacy in recent days, and Stephen Colbert offered his take on the issue during his monologue on the Friday edition of 
"The Late Show with Stephen Colbert"
.
"We've learned over the last few days that you're not the customer. Your life is their product, and Facebook is the pimp," quipped Colbert, noting that numerous people have been deleting their Facebook accounts while some businesses are following suit, including Playboy magazine. "That's going to sting," he joked. "Now where are those people going to find porn on the internet?"
Colbert, however, says the whole thing hasn't affected him personally — because he's not on Facebook. "I, myself, have not deleted my Facebook page because I have never had one. You know nothing about me, Sucker-berg," Colbert said, goofing on Facebook CEO Mark Zuckerberg.
However, the same does not hold true for "Late Show" staffers, and Colbert revealed that some of them downloaded their Facebook history and discovered the site "keeps a record of some pretty crazy stuff, like all calls made from their smartphone and a family tree of all their relatives," with a show writer even discovering Facebook had created "an algorithm for his face."
Thankfully, Colbert is offering an alternative to Facebook that will provide ironclad protection for its users' privacy.
"I'm proud to announce my new service, Amishbook: everything about Facebook… except the electricity."