Famous Hollywood Director Lambasts Iran Deal in Video Spoof "Side Effects"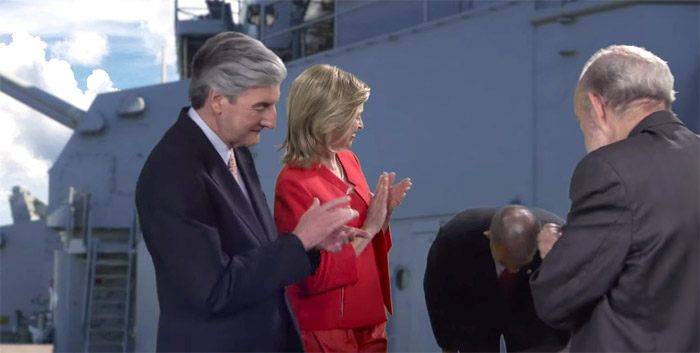 Hollywood comedy legend David Zucker ("Airplane," "Scary Movie," "Naked Gun" films, among many others) released a new video that spoofs the Iran Nuclear Deal and its primary architects – President Obama, Hillary Clinton and John Kerry. Zucker's latest political piece warns of the "Side Effects" that surely could result from the absurd agreement.
David Zucker–director of 'Airplane', 'Naked Gun' and more–created this spoof about the 'side effects' of the… http://t.co/ZSKk5DmfRj

— Ann-Marie Murrell (@politichickAM) September 12, 2015
Righting On The Wall: H/T @kksheld – #IranDeal Side Effects – From David Zucker http://t.co/duJda4KMy4

— Ecklebob Chiselfritz (@RotNScoundrel) September 11, 2015
To stay in the loop, bookmark ATNNow – All the News Now.