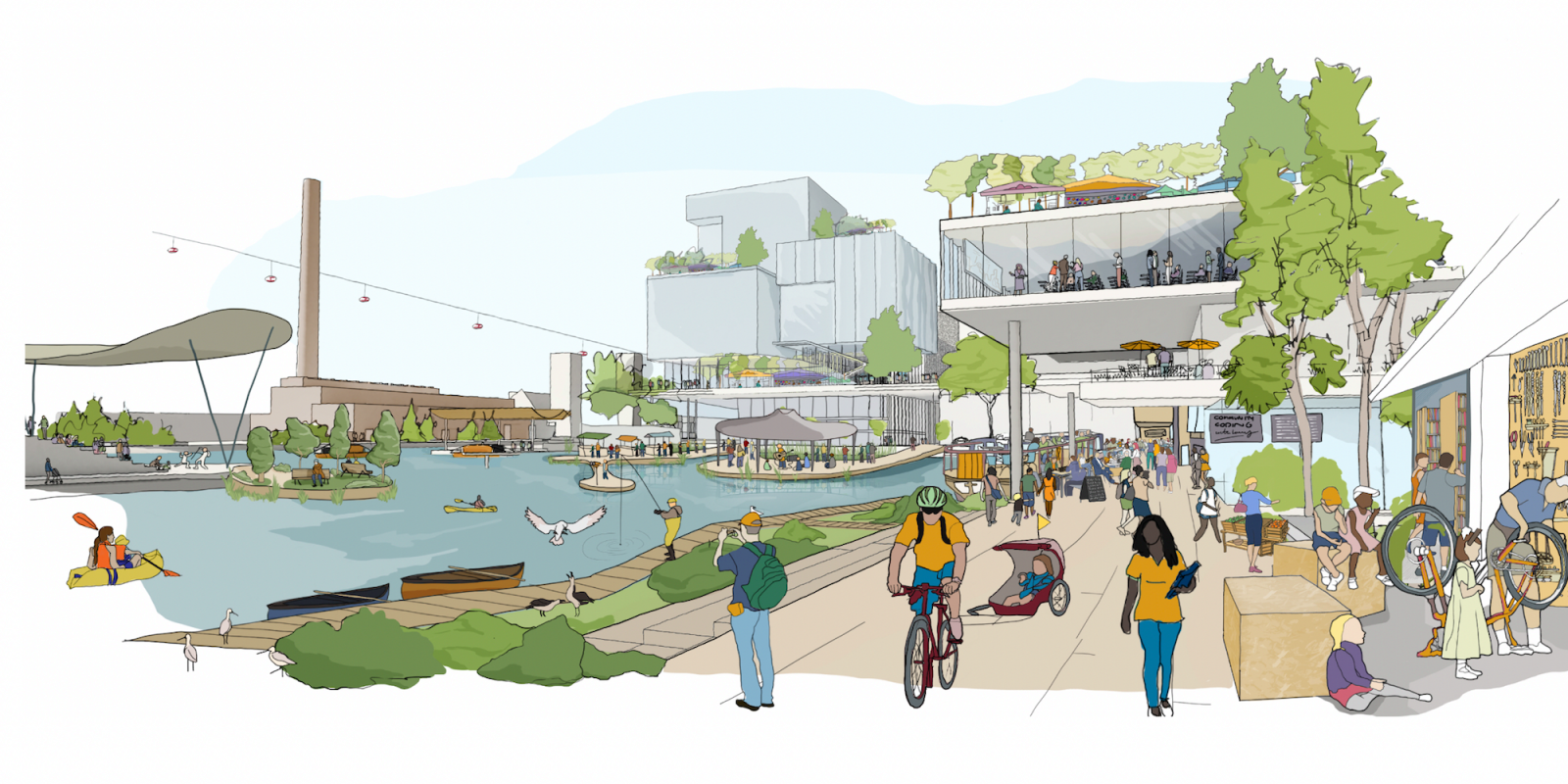 Quayside is described as being 'built from the internet up'.
Google to Create Its Own Neighbourhood with Weather Management Systems and 'Flexible' Buildings
Sidewalk Labs to develop new furturistic Quayside neighbourhood
G
oogle is set to build a "new kind" of high-tech neighbourhood that will be unlike anywhere else in the world.
The company has revealed radical plans for the town, which will be called Quayside.
It will feature flexible buildings that can be completely reconfigured at speed, and Google will even attempt to "mitigate" the weather, to encourage people to spend more time outside.
It's an astonishing vision, which Google hopes to turn into "a blueprint for the 21st-century urban neighbourhood".
Quayside will be built on Toronto's Eastern Waterfront, with the project being undertaken by Google subsidiary Sidewalk Labs and the Canadian government.
Sidewalk Labs says it will "combine forward-thinking urban design and new digital technology to create people-centred neighbourhoods that achieve precedent-setting levels of sustainability, affordability, mobility, and economic opportunity".
One of the most intriguing plans set out by the company describes a system designed to make the weather feel nicer.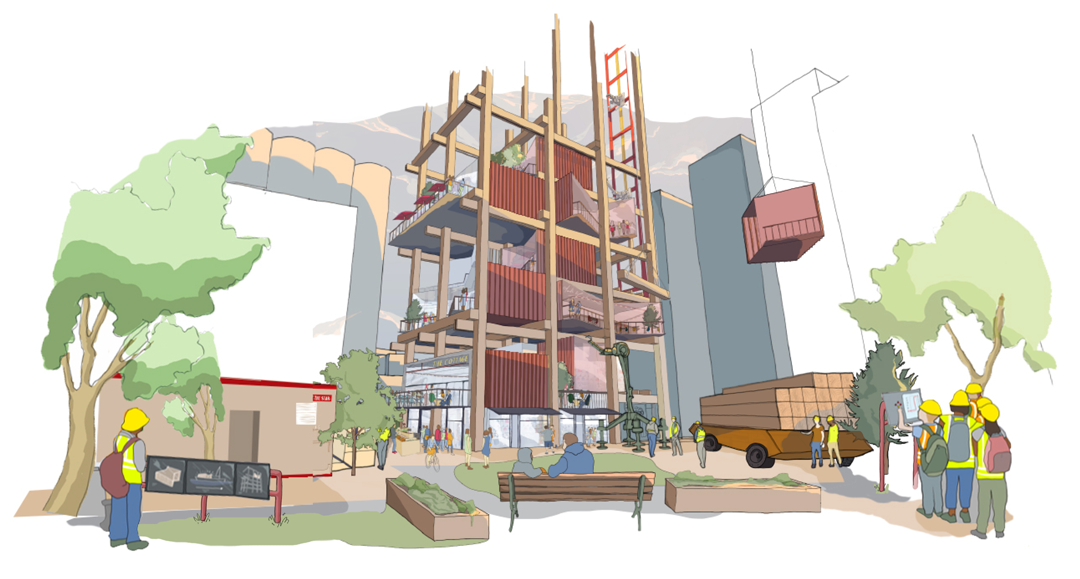 "Innovative urban design, new lightweight materials, and better weather prediction capabilities make it more feasible than ever before to manage the outdoor experience without turning public spaces into indoor winter gardens," it says in its plans.
"Awnings that block rain, physical structures that block wind during the winter but not during the summer, and sun shades can all add significantly to the daytime and evening hours when the experienced temperature feels comfortable to most people."
For instance, it will test retractable canopies and heated bike and pedestrian paths to melt snow.
"Sidewalk's analysis suggests that managing wind, sun, and precipitation can double the number of daylight hours when it is comfortable to be outside," it adds.
It's also going to create a new kind of modular, reconfigurable building, which it's calling Loft.
Loft buildings will have "a strong shell and minimalistic interior", Sidewalk Labs says, making them long-lasting but also easy to adapt for changing needs.
"This flexibility will allow for easy modifications to match evolving style preferences and floor-plan reconfigurations to serve changing space needs. With sufficient ease of adjustment, a company could reconfigure a space to accommodate a weeklong training seminar and then return it to offices or small conference rooms.
"A family might decide to subdivide a room to accommodate a visitor staying for a few months, or, they might recycle and exchange modular components when a room no longer meets their needs."
Quayside will also be used for self-driving vehicle tests, and Google says it wants to make the neighbourhood cheap to live in, clean, safe to travel in and easy to find work in.
"Working together with the local community, Sidewalk Toronto aspires to create a place that encourages innovation around energy, waste, and other environmental challenges to protect the planet; a place that provides a range of transportation options that are more affordable, safe, and convenient than the private car; a place that embraces adaptable buildings and new construction methods to reduce the cost of housing and retail space; a place where public spaces welcome families to enjoy the outdoors day and night, and in all seasons; a place that is enhanced by digital technology and data without giving up the privacy and security that everyone deserves," says Sidewalk Labs.
"Welcome to Quayside, the world's first neighbourhood built from the internet up."
A community town hall has been planned for 1 November. You can read through Google's plans here.
Other stories you may like
[bibblio style="bib–default bib–hover bib–row-4″]