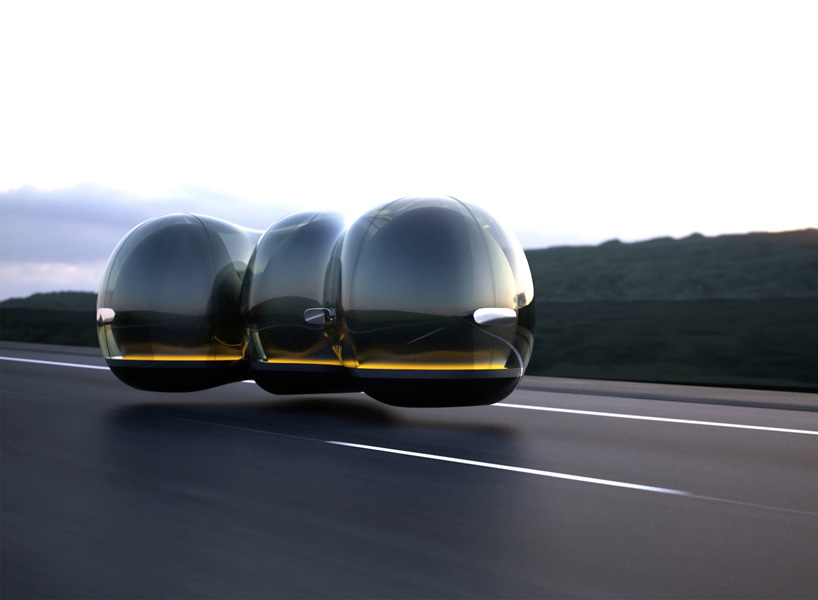 Design student envisions mobility without wheels. The vehicle would float with Maglev technology, and a magnetic belt would let them connect together.
Renault's Winning Design for Car of the Future Looks Like Balls
Every design student dreams of working with a forward-thinking company like Renault. For one MA student from Central St Martins, this dream became a reality.
E
arlier this year Renault launched a competition to find the car of the future. Collaborating with Central Saint Martins, the car designers asked students of MA Industrial Design to create a vehicle that reflected the future of autonomous, modular car design, and to envision how infrastructure and services might support it.
The competition was judged by two of Renault's senior design team – Anthony Lo, Vice-President of Exterior Design and François Leboine, Chief Exterior Designer – as well as Nick Rhodes, Central Saint Martins' Programme Director, Product Ceramic & Industrial Design and Nick Clinton, Creative Director of Fusion 2K Ltd. Initially, 15 students applied, this was then whittled down to three semi-finalists over the summer.
All the designs were creative and innovative, the three semi-finalists were Stephanie Chang Liu for her 'Flo' design, which included three different sized vehicles for three different uses, Tuna Yenici for his emotive vehicle named 'Vue' and Yuchen Cai for her vision of vehicles moving around using Maglev technology, called 'The Float'.
On the first day of the design show, designjunction, Renault announced Yuchen Cai as the winner for her design, 'The Float'.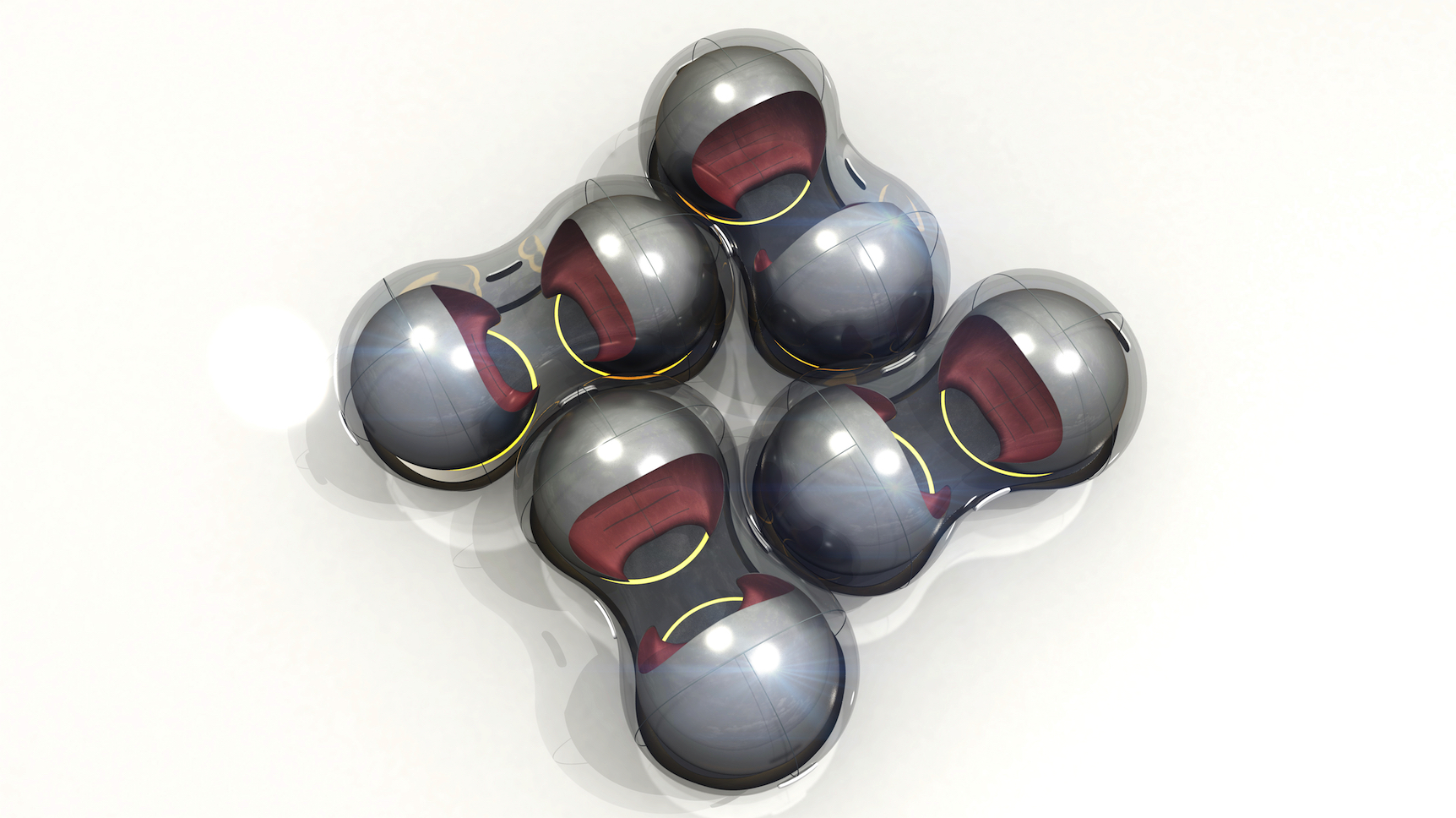 The Float by Yuchen Cai
Cai spent two weeks at Renault's design studios in Paris over the summer, working on her idea with senior designers and experimenting with cutting-edge technology.
Anthony Lo said: "This is the second time we have run a design competition with Central Saint Martins and once again our eyes have been opened to the extraordinary talent and imagination of the students and to the ways in which humans could travel in the future."
A model of this Cai's vision is currently on display at designjunction between 21st and 24th September in Granary Square, in Kings Cross, London.
Check out the finalist designs and Cai's work below:
Flo by Stephanie Chang Liu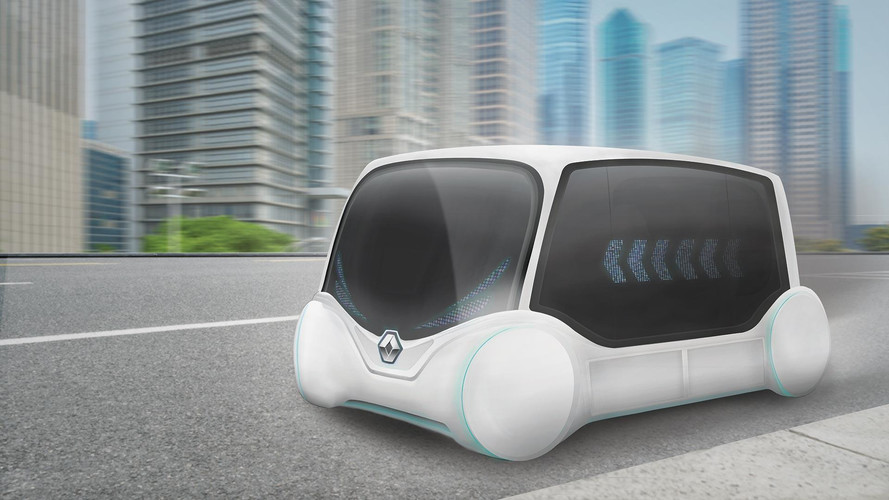 Flo by Stephanie Chang Liu
Incorporating three separate vehicles, Chang Liu's design address a variety of transportation methods. The first coves freight transport, the second, personal transport and the third shared transport, similar in concept to a bus or a taxi. Chang Liu said that she got the idea for Flo as she wanted to create a seamless journey which enabled a 'constant flow of goods and people across a city.'
Vue by Tuna Yenici

Vue by Tuna Yenici
Inspired by how much we love our pets, Vue works in a similar way. Vue will be there to welcome its owner at the beginning of the say and will be reluctant to say goodbye at the end of the day.
The Float by Yuchen Cai, competition winner

The Float by Yuchen Cai, winner of the Renault and Central Saint Martins, UAL competition
Cai's design is exactly what one would imagine when asked to envision transport of the future. Instead of wheels, the bubble structure floats using magnetic levitation technology. It is made with transparent glass which shows off its silver seats on the interior.
'The Float' was designed to enable individuals to be more sociable when in transit. Cai achieved this by creating the majority of the vehicle using glass and by incorporating the ability for the float to move in any direction without the need to turn around.
Pods can be made to accommodate one or two people. Numerous pods can be attached to each other via a magnetic belt that runs around the exterior, giving new meaning to travelling in a convoy. Passengers can communicate between pods using a sound system. The ability to change the opacity of the glass enables passengers to control the privacy settings of the vehicle. Swivel seats and sliding doors make getting in and out of the pods easy.
As this is the future we are talking about, no design would be complete without an app. Cai included the outline for an app that would allow passengers to rent a Float using their smartphones, similar to ordering an Uber. Pods would be available to rent for either a single day or numerous days.

WATCH | This Bubble-Shaped Pod Could Be the Car of the Future
Designed by a Yuchen Cai, a 23 year old student at Central Saint Martins, The Float is a pod that moves using magnetic levitation technology. It has transparent exteriors and silver bucket seats for up to two people.

Further reading: