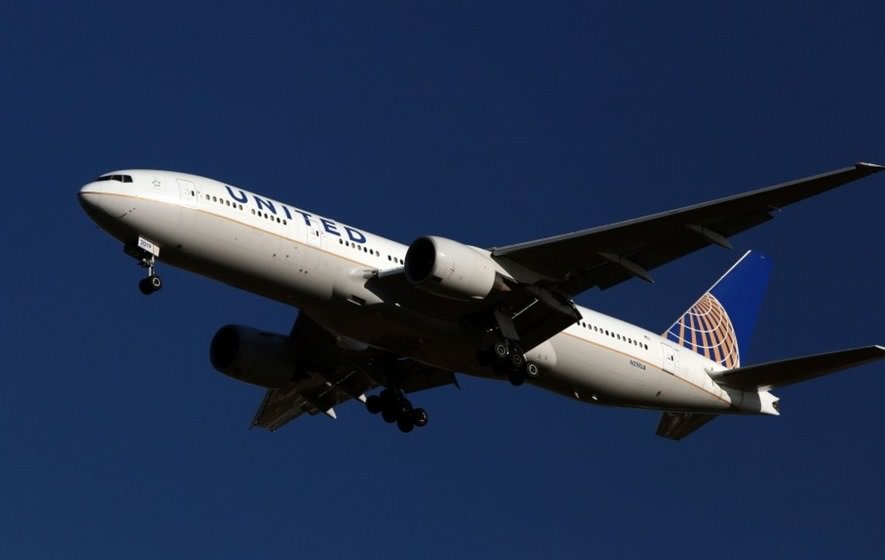 United Airlines Should've Known That Blaming the Victim Always Backfires
Watch: Man Is Forcibly Removed From Overbooked United Airlines Flight
These days, almost every entity, concept, or idea lives—and sometimes dies—on the basis of optics. Visualization is an extension of story-telling, and corporations have learned how vital it has become to tell your story to customers, shareholders, equity analysts, employees, and other significant stakeholders.
So what is United Airlines CEO Oscar Munoz's story about how and why passenger David Dao was rudely and untimely ripped from his less-than-comfortable but paid-for seat, and dragged spread-eagled down that narrow aisle? He was, Munoz said, "belligerent." Perhaps he really meant to say, "persistent," channeling Mitch McConnell's indictment of Elizabeth Warren, and just got it wrong. Perhaps he thought a "belligerent" passenger would summon sympathy for the unfortunate but well-meaning United personnel who were hell-bent to get the show on the road.
Blaming the victim: a problematic, pathetic tactic in the crisis communication playbook that invariably backfires.
A quick review of corporations that have taken this approach reveals a minefield of misbegotten consequences. Recently, there was Toyota, which in 2010 blamed drivers for the claims of unintended acceleration. The company paid the federal government $1.2 billion to avoid going to trial.
In the 1990s, an ABC Primetime segment exposed Food Lion Delhaize, a supermarket chain with strong presence in the Southeastern U.S., of purposely selling food that had gone bad but was re-packaged. For six years, 1992-1998, the company pursued ABC in court, blaming the network for deceptive videotaping. Its reward: the princely sum of $2.00 assessed as damages from the U.S. Fourth Circuit Court of Appeals. In the meantime, the company lost something like 45% of its share price and its market share.
There was the spectacle in 2002 of the one-time accounting giant Arthur Anderson blaming the federal government instead of itself as it fell apart during the Enron scandal.
And in 1996, Mitsubishi USA bused workers to demonstrate against the Equal Employment Opportunity Commission, which had accused the company of sexual and racial discrimination on the production line. The result: a national boycott led by Jessie Jackson.
Maybe all of these examples are arcane bits of corporate history, but each of them resulted in heightened media coverage and exposure. And in each incident, management forged ahead with their wrong-headed quest to blame the "other guy." So, do companies learn? Sometimes; sometimes not. Hello, United Airlines.
Images forge mental associations that are often as solid as cement. The optics of a paying passenger—who is neither white nor Anglo—being dragged off a common carrier brings to mind repeated images of men in I.C.E uniforms carting off undocumented immigrants. And via social media's unrelenting appetite for reproduction, the first incident becomes associated with the second.
All of which leaves United as being something less than what its name proclaims itself to be, and instead threatening to become an optical metaphor of a fragmented society, where the customer is no longer always right but instead has no rights. Look for Jet Blue to again proclaim its Customer Bill of Rights. (Although one would wonder what former New York senator Al D'Amato would say, especially since he was kicked off of a JetBlue (jblu, -2.22%) plane earlier this year for causing a conflict on the aircraft—at least he wasn't hog tied.) Still, one corporation's debacle is another's golden bowl.
What are we left with? The specter of being frisked, detained, and ultimately expelled—an image of consequence for people whose provenance in the U.S. is questionable. But by association and extension, the optics threatens to render a deep cut into personal confidence of corporate trustworthiness.
Watch: Dr. David Dao Daughter Says Family Was 'Sickened' by United Airlines Incident
And of course, Munoz's corporate apology, late and stitched-together to placate the tweeting masses, lies fallow next to the optics of one-time customers cutting their loyalty cards. As the adage goes, first impressions count.
In the past, visual meaning derived almost always from media-controlled narrative. Today, as we all know, immediacy, not the intermediation of media editing, rules the roost. Rarely has Christopher Isherwood's title borne such resonance: I am A Camera. Watch the United bedlam again—again—and again.
As for United's management—lawyers, public relations advisors, C-suite denizens—it's time to ponder an ancient proverb: "Don't shoot the arrow that will return against you."
Irv Schenkler is a professor at New York University's Stern School of Business.
This article was originally published by Fortune. Read the original article.

New video shows argument that led to United Airlines passenger being dragged from plane
by Liz Burke
Watch: United Airlines David Dao argued with police in new video
NEW video recorded onboard a United Airlines plane shows the moments that led to a passenger being violently dragged from the overbooked flight.
The footage, captured by a passenger sat directly behind Dr David Dao, shows the Kentucky physician telling police he would rather go to jail than get off the plane, saying "you can drag me".
Earlier footage of Dr Dao being dragged bloodied and screaming from the plane — scheduled to travel from Chicago to Kentucky — has made global headlines, earned the US carrier international condemnation, and wiped a reported $1.3 billion from the company's value.
But vision showing what led to the shocking act adds another layer to the scandalous story.
The clip, recorded by a woman sitting behind Dr Dao, shows him talking on the phone while being asked to leave the aircraft by police.
He refuses, saying: "I won't go. I'm a physician, have to work tomorrow at 8 o'clock."
Video captured moments before United Airlines passenger David Dao was dragged from a flight. (Picture: Joya Griffin Cummings/Storyful Source: Supplied)
Dr Dao is heard to say he will "make a lawsuit against United Airlines" and adamantly refuses to vacate his seat.
A police officer says to Dr Dao: "I have to drag you … You know how this is going to end up happening, right?"
A clearly angry Dr Dao says the officer can drag him from the flight, and that he'd rather go to jail.
"You can drag me then, I don't go. I'm staying. You'll have to drag me," he said.
While the officer explains to Dr Dao that not co-operating will make things "a lot harder for you", Dr Dao interjects saying "I'd rather go to jail".
Confused, the cop questions Dr Dao seeking to clarify what he has said.
"You'd rather go to jail that just get off the plane?" he asks.
"Yeah," Dr Dao is heard to reply.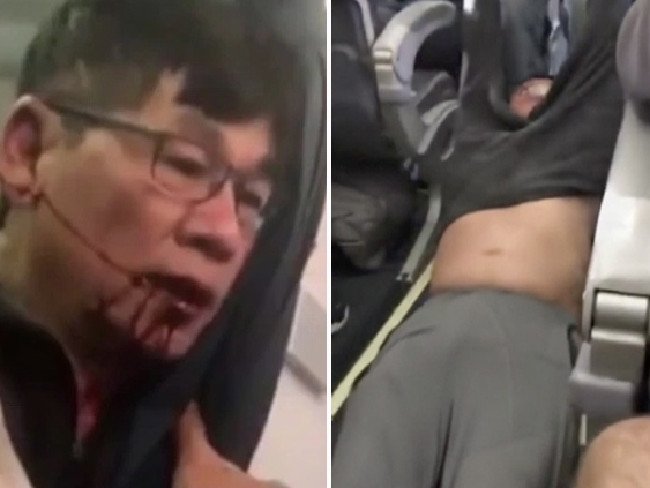 David Dao — United Airlines passenger removed from flight. (Picture: AP Source: Supplied)
Before the clip cuts out, Dr Dao is heard complaining that he has travelled "almost 24 hours" coming from LA, and protests further.
The incident that followed — in which Dr Dao is dragged from his seat by police officers obtaining injuries to his face — has made worldwide headlines.
The Elizabethtown man has engaged a legal team, and a lawsuit against United Airlines is expected.
After drawing criticism by claiming the passenger was "disruptive and belligerent", United Chief Executive Officer Oscar Munoz later issued Dr Dao a grovelling apology.
The embattled CEO has appeared on US TV overnight in full corporate damage control.
"You saw us at a bad moment and it can never and will never happen again on a United Airlines flight and that's my promise," Mr Munoz told Good Morning America.
Asked what he thought when he first saw the footage, he said: "The word shame comes to mind."
"That is not who our family at United is."
Mr Munoz said the company would no longer use law enforcement officers to remove passengers from overbooked flights.
Watch: United CEO felt 'shame' after seeing viral video of bloodied passenger
This article was originally published by new.com.au. Read the original article.

Watch: United CEO feels 'shame,' passengers will be compensated